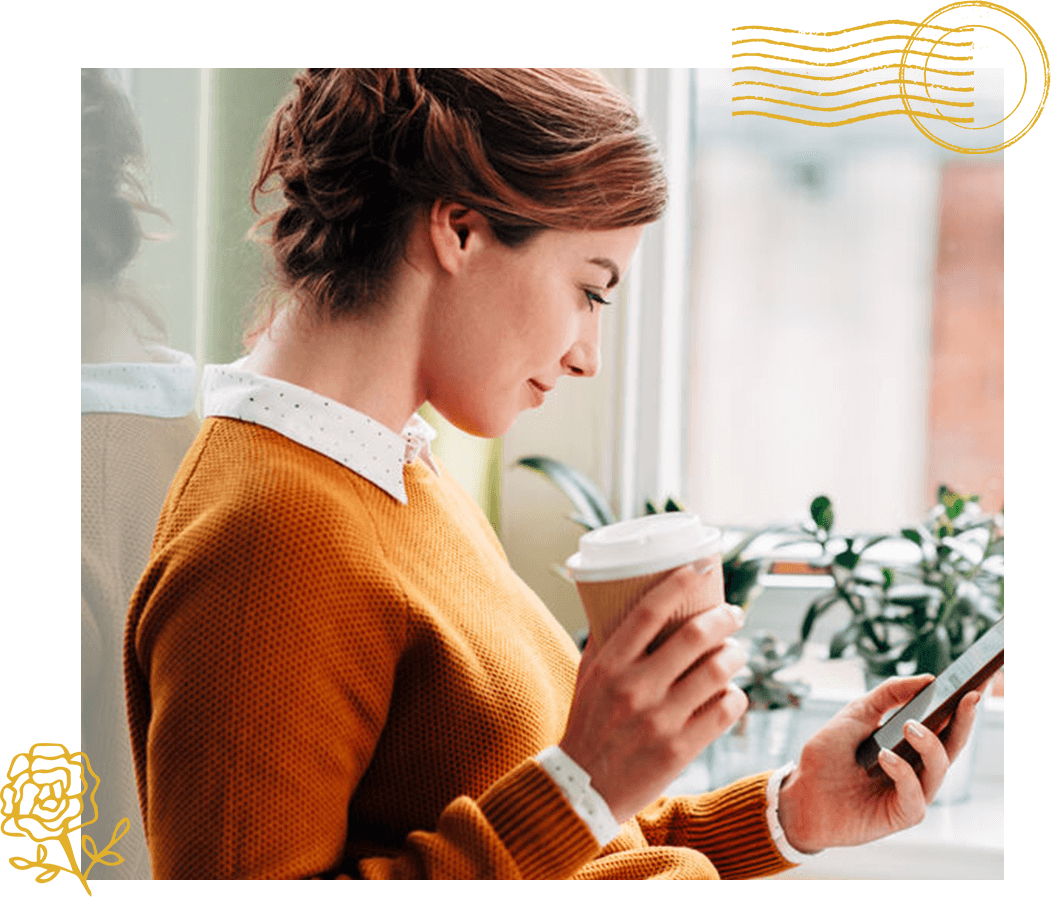 A grateful heart can change your life
We are all so busy that sometimes it's a bit tricky to really appreciate life. But if you've ever taken a moment to jot down three things you're grateful for in your journal, you'll know how it feels. You get that warm fuzzy feeling in your heart when you focus on the GOOD and realize that life might not always go to plan, but there are so many pockets of BEAUTY and WONDER.
Well, why keep all that warm fuzzy goodness to yourself? What if you could make your gratitude practice something you can share to spread happiness and show the people you care about that they really matter. I mean how often do we even do this?
Let Your Intuition Be Your Card-Picking Guide.

Find a quiet moment and make yourself a cup of tea! Gratitude takes a bit of space. Close your eyes and think about a person you feel grateful for.

Once you have them in your heart, start browsing cards and pick the one you immediately gravitate towards. Don't worry if you've made the right choice for the person. Your heart knows best!

Then you'll be able to enter your heart-felt message (but take the pressure off yourself to write something "perfect").

Customize your card and send! Whooosh! Out goes a big flurry of joy to someone who might just need it!