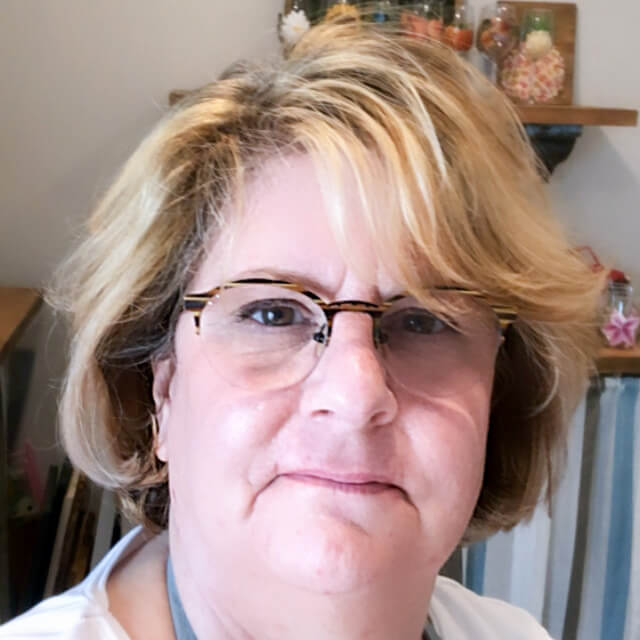 Mission, British Columbia, Canada
I am a passion painter and "craftiness is happiness" believer. Creative artist of adorable animals and floral glassware. Too many ideas not enough time.
For me, painting is therapy and meditation all in one. I love that I have found a way to express myself and create things that people use and enjoy and give as gifts.
I so enjoyed coming up with the artwork for you to create and send your Seasons of Love cards! Think buckets of blooms, seasonal wreaths and colourful thank yous. Use my artwork as a starting place for you to send your love… no matter what the season! – Carol
Welcome to my Cute Critter Collection of safari and woodland animals. Seriously, is there anything cuter than a baby anything?
I so enjoyed creating these little critters, first painting them on wooden pieces that I sold at markets. The response was so great that I decided to make an affordable version by using technology to create prints! Now these cute critters can send your clever messages by creating your own ThanksGreeting cards. I hope that they bring a smile to the heart of who is receiving your card! And if you would like to order products check me out on social media – Carol
I just love creating whimsical animals, pair that with plaid and could it get any cozier? Buffalo Check Buddies are the perfect jumping off place to create a card that will warm hearts. Send as a Christmas card or a warm winter greeting! I am so happy that you can use my artwork as a starting place to send your greeting… no matter your skill level, creating a ThanksGreeting card is as easy as 1, 2, 3! – Carol
My studio: I create in my newly renovated 350 square foot studio and, while it also doubles as the laundry room/mudroom, it's spacious, pretty and bright (and it only takes minute to throw in some laundry between painting inspiration). My husband Craig has built all the rustic farmhouse furniture and added one-of-kind features like cool lighting making it such a nice bright space to work in.
My materials: Paint. And anything I can put paint on! I have been painting since I was a child but I really didn't figure out my style until I was home with my kids and needed a creative outlet for myself – that was about 20 years ago and I have been painting up a storm ever since! Recently the combination of technology and "painting" on my iPad has created a new product – nursery prints. Seeing them in little kids' rooms makes me so happy!
What my day looks like: I paint. I paint a lot! I love the quiet time spent in my studio and now that I have a fresh new studio, my days are even brighter!
My favourite quote: "DO WHAT YOU LOVE, THE REST WILL FOLLOW"