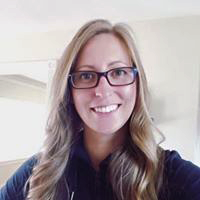 Cookie Cards – a sweet creative collaboration (Karen Booy & Sara Miles)
Intro Bio by Karen Booy:
Sara Miles of Sweet Smiles was a talented cookie artist and photographer and it was her wonderful cookies that helped bake the idea of Cookie Cards.
I was lying on a massage table, enjoying the luxury of the experience and I was hit with an idea! It felt like a bolt of inspiration and clarity – I fairly burst with the declaration, "I know what I am going to do next. I am going to start a digital greeting card company!"
And so began ThanksGreeting. Have fun sending sweet holiday greetings with these Cookie Cards!
My studio: The physical and repetitive nature of baking and decorating hundreds of cookies caused Sara to follow other creative pursuits (gardening and building her new home) and, while Sara no longer bakes and decorates as a business, we are able to enjoy her talent and use her Christmas cookies as digital greeting cards.
My materials: I find inspiration all around me and enjoy trying new things, now that I have moved on beyond cookies.
What my day looks like: Today my days are spent between time in my garden and frequent trips to oversee the building of my dream home on 18 acres in the Shuswap! Dreams really do come true!
My favourite quote: "A garden is a grand teacher. It teaches patience and careful watchfulness; it teaches industry and thrift; above all, it teaches entire trust." — Gertrude Jekyll